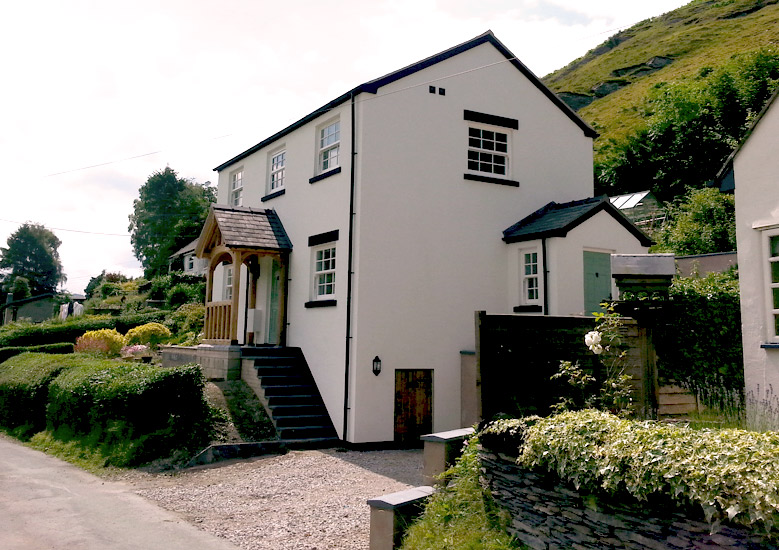 Client: Mr & Mrs Carrington
Location: Llangollen
Budget: £115,000
AC|A were  appointed Architect and Contract Administrator for a new three bedroom holiday let cottage in Llangollen, North Wales. The project takes full advantage of its beautiful hillside location with balcony and 1st floor living space provided. Carefully considered design items have been taken into account to ensure that this holiday let cottage gives maximum flexibility and caters for all the requirements of a holiday in North Wales.
The project utilises bio-pure technology to deal with sewage and soak away systems for surface water. Energy efficient insulated renders walls, solar grade block work construction and air-to-air heat pumps among other items are key to its design.